Advisor to National Governors Association Chairman's Initiative on Youth Mental Health
Under Amy Kennedy's leadership, The Kennedy Forum serves to advise New Jersey Governor Phil Murphy on his National Governors Association Chair Initiative: Strengthening Youth Mental Health. As a former public school teacher, mother of five, and leader at The Kennedy Forum Amy is uniquely equipped to offer insights and solutions to tackle our national youth mental health crisis.
Amy's leadership
Under Amy's leadership The Kennedy Forum
recommends youth mental health policies including but not limited to…
Introducing effective tools and creating accessible pathways for families, parents, and youth to understand and participate in their mental health care

Implementing standards for K-12 mental health education and building capacity for mental health literacy for youth and their families

Maximizing access and capacity of school-based and school-linked mental health services and supports

Building in-school capacity through school-based providers and peer support
Building community capacity through school-linked mental health services, partnerships with community providers, and telehealth services
Improving ratios of school mental health professionals such as school psychologists and social workers
Maximizing Medicaid coverage of school services (Free Care Rule Reversal)
Creating comprehensive and accessible youth-specific crisis supports in schools, homes and community settings, including:

Youth mobile crisis response teams
Youth-specific crisis stabilization to reduce emergency department overcapacity issues
Coordination between schools, juvenile justice and crisis/intensive mental health
Public education about 988 and crisis services

Promoting supportive school environments that end disparities in suspensions, exclusions, and incidence of bullying
Integrating mental health and substance use care into primary care for children and adolescents

Examining provider rates to support integration of care
Reviewing contract requirements in Medicaid
Find Amy's full slate of youth mental health policy
 recommendations here.
Find Amy's youth mental health policy
 recommendations that intersect with maternal
 mental health here.
Amy's work in youth mental health
Coming soon: Amy Kennedy shares at National Governor's Association in Philadelphia (May 2023)
January 24, 2023: Amy Kennedy attended National Governor's Association on the youth mental health initiative.
February 13, 2023: Amy Kennedy advises on youth mental health at the National Governor's Association Annual Winter Meeting. Read more here.
October 18, 2022: Amy Kennedy shares insight on prevention and resilience pillar at the National Governor's Association in Utah. See more here.
July 21, 2022: Amy Kennedy to advise on Governor Murphy's NGA Chair Initiative. Read more here.
July 15, 2022: Amy Kennedy serves as a panelist with Governor Murphy. Read more here.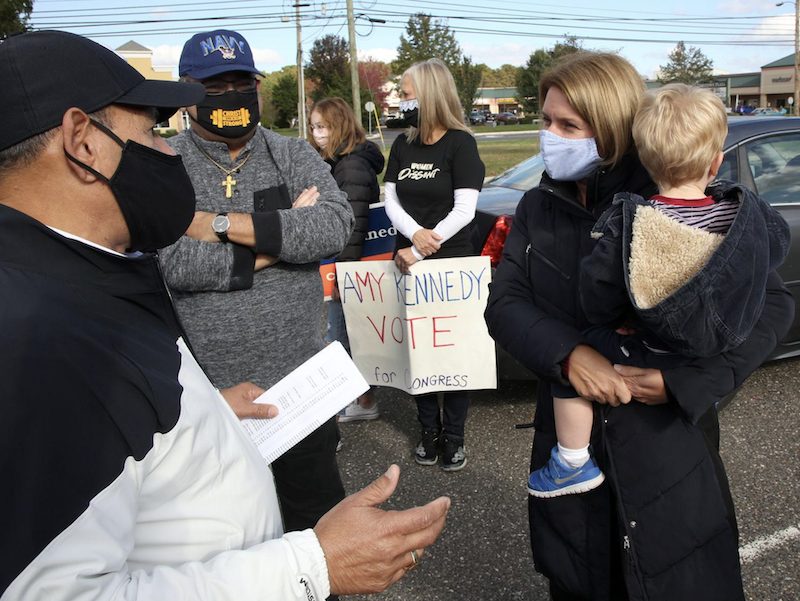 Amy's youth mental health blog posts